This wonderful newly constructed cabin, located in the majestic mountains of beautiful Blairsville Georgia, offers everything you would want in a peaceful and exciting getaway! As you may have already figured out, the motif for Bear It All is, well, bears!
When you walk up onto the wraparound covered porch, you are greeted by four of the most comfortable rocking chairs ever made (we have 6 rockers on two levels), offering wonderful opportunities for sharing coffee and sunrises or drinks and sunsets! Will you head to the enormous screened porch with bar and oversized Jacuzzi hot tub or decide to come inside and see what else Bear It All has to offer? The choice is yours, but for now, let us head inside the cabin.
Upon entering the spacious cabin, you will find yourself in one of the coziest vaulted family rooms ever constructed. Beautiful embroidered fabric sofas and loveseats will provide hours of cuddling in front of one of the four flat-screen television sets or the romantic gas log fireplace. Keep going and you will arrive in the fully-furnished kitchen and inviting dining room where you can cook up a storm or enjoy snacks and ice cold beverages. All necessary appliances are provided for your convenience.

You may now proceed to the main floor bath or the spacious second bedroom. The bedroom features ample closet space, wonderful views, a large dresser, smart alarm clock/radio, phone, and a 27-inch flat-screen TV with satellite.
All wood stairs lead you up to the "Reading Room" loft where you can relax in the most comfortable seat in the house (the pappason) and read your favorite novel or pick out one of our mountain offerings from the Canoe Library.


Once you have finished your book, you will want to retire to the vaulted master bedroom where you can freshen up for dinner in your private bathroom or kick back, relax, and watch a show on your 27-inch flat-screen television. Step outside through french doors onto your private, covered, second-floor balcony and sit in one of the two Amish rocking chairs with separate foot rockers and take in a gorgeous mountain sunset. After your sunset, you may want to change into a bathing suit and head outside to the enormous screened porch bar area, but do not forget your favorite beverage! The master bedroom also has smart alarm clock/radio and a phone.

Out back, you will find a fantastic deck with a wonderful, four-burner, gas grill that cooks steaks to perfection! Head on into the screened porch, flip on your neon bar lights, and you will find a one-of-a-kind craftsmen bar with three craftsmen wood stools positioned perfectly to view your favorite movies or sports shows on the 27-inch outdoor flat-screen television! Jump into the hammock chair and swing around or park it at the corner cafe breakfast nook, or just recline in the two padded lounge chairs or three white bar back stools. Most of all, you will want to grab your partners in crime and jump into the seven-person, top-of-the-line, Jacuzzi Hot Tub with a double waterfall and light show. There is an individual seat to please everyone, but we recommend sharing it with the ones you love.

After drying off, head down to the basement for a game of Ping-Pong on your professional Stiga table or take a refreshing walk down the gravel road. Either way, you are sure to enjoy yourself here at Bear It All! Do not forget to walk down to your private creek and decking areas, down the footpath that adjoins the cabin and your two acres of land or share your stories around BearHenge, a circular assemblage of large rocks and tree stumps, perfect for socializing.
Bear It All is completely furnished to suit your every need. All of the walls are 100% white pine with NO DRYWALL! All of the floors are 100% yellow pine. There is more than adequate closet space and dressers for clothing. With four flat-screen televisions, all with Dish Network satellite TV, you will not be far from your favorite shows or sporting events. If it is raining, better yet! You'll love the sound of the rain pitter pattering on your Tin Roof (well, it's really steel), especially while you lounge in the Hot Tub!
If you are a biker, you will love the proximity to some of North Georgia's best riding including: the Richard Russell Scenic Highway (two minutes), Vogel State Park and Curvy Highway 19/129 (five minutes), German Village town of Helen (20 minutes), Brasstown Bald (the highest mountain in Georgia - ten minutes), town of Blairsville and Lake Nottley (ten minutes), Hiawassee and Lake Chatuge (20 minutes), Blue Ridge and Lake Blue Ridge (30 minutes), and Murphy, North Carolina (30 minutes).


Blairsville, GA
Close By Attractions

Lake Nottley Boating and Fishing

Butternut Creek Golf Course

Vogel State Park

Appalachian Trail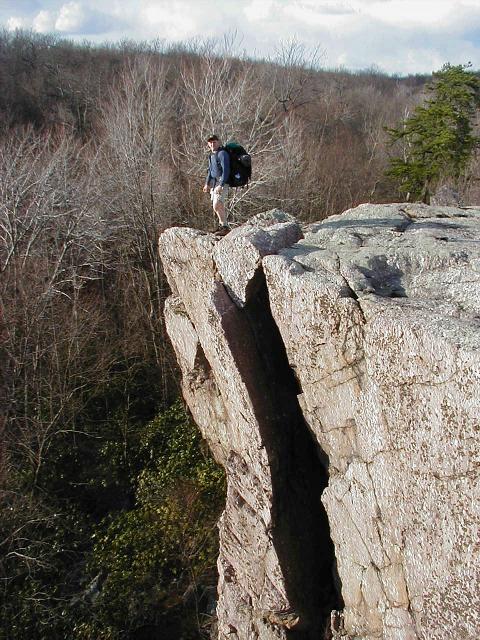 Hiking

Whitewater Rafting

Horseback Riding



Motorcycling

Do not wait, book early for your weekend or vacation! Our rates are very affordable and we book up fast, so call today!